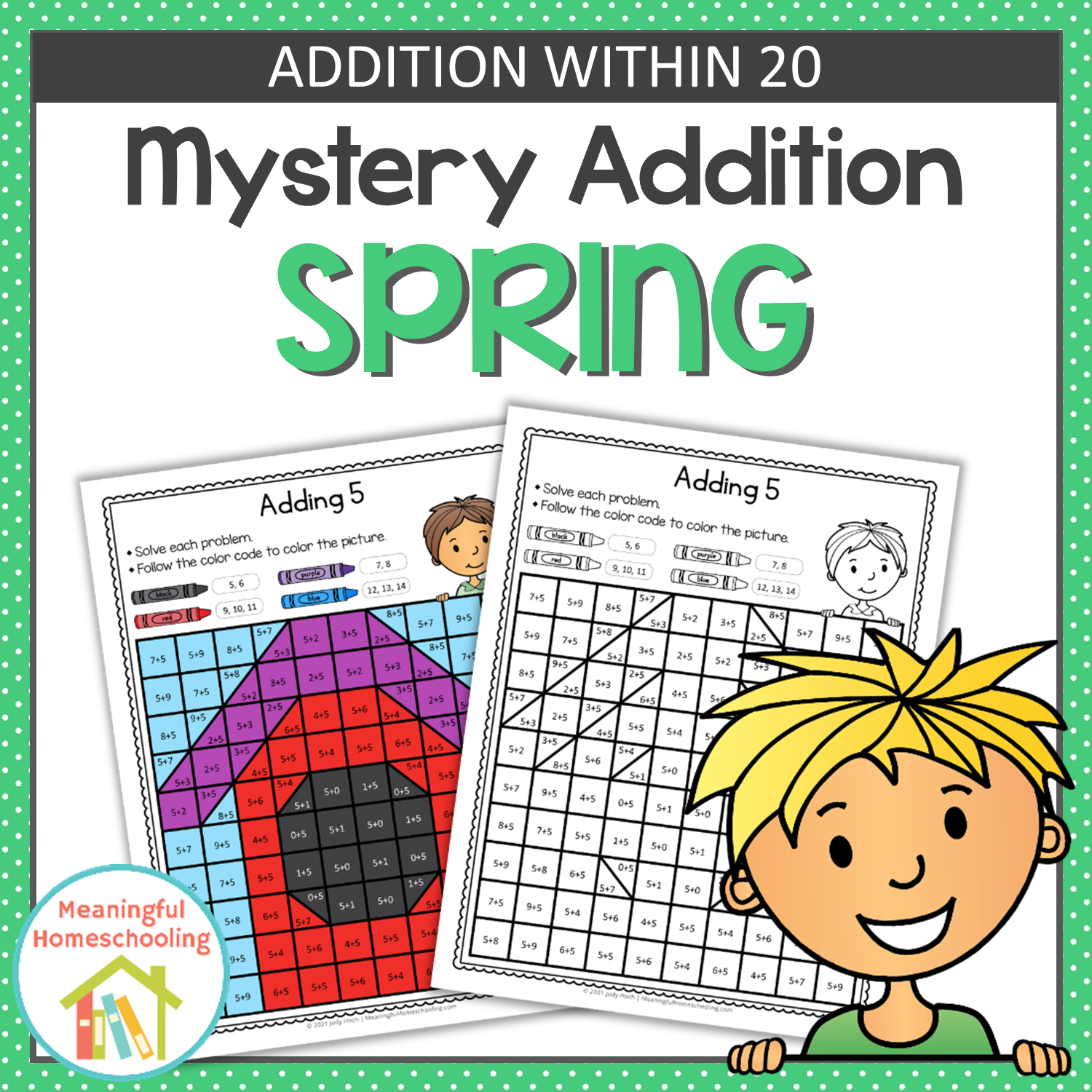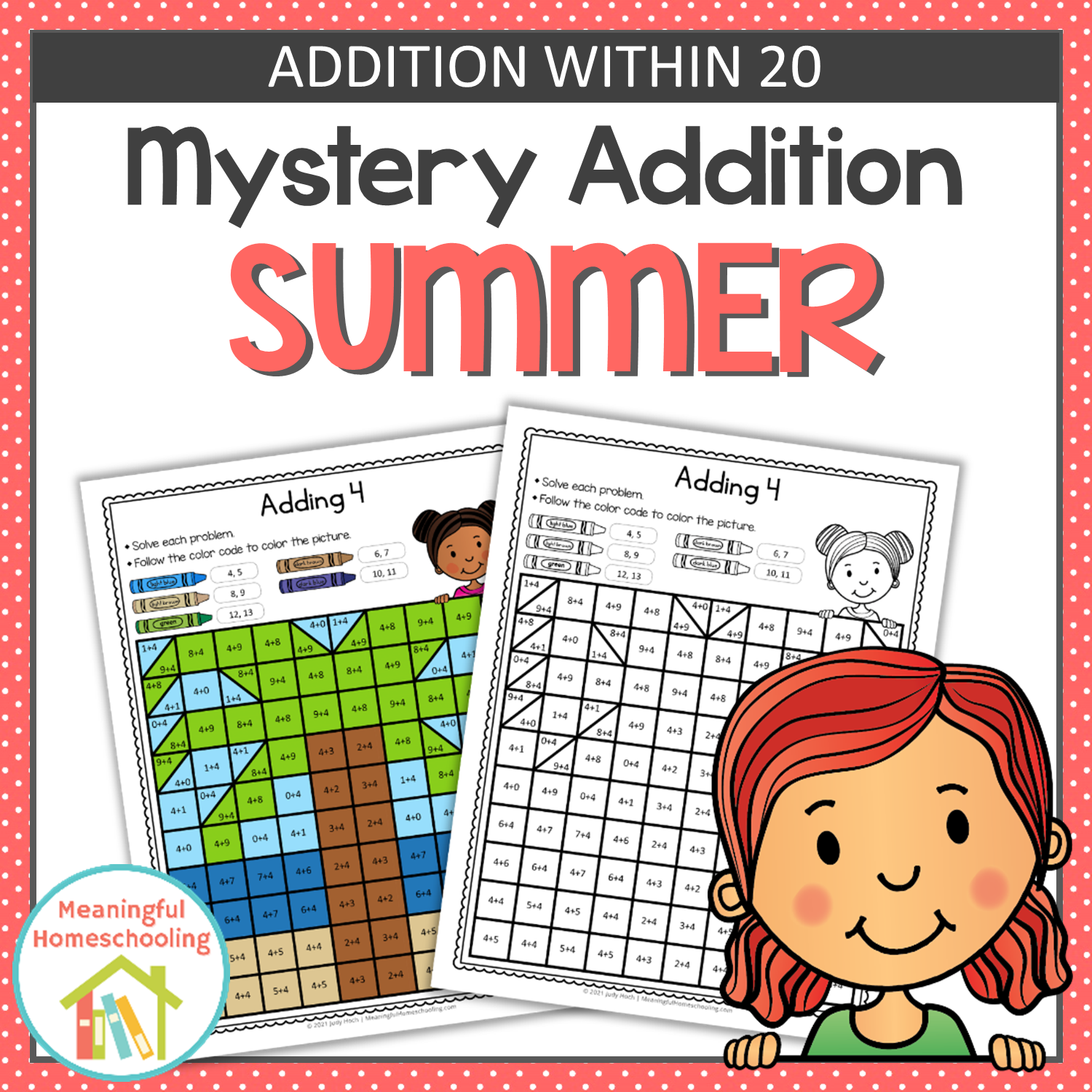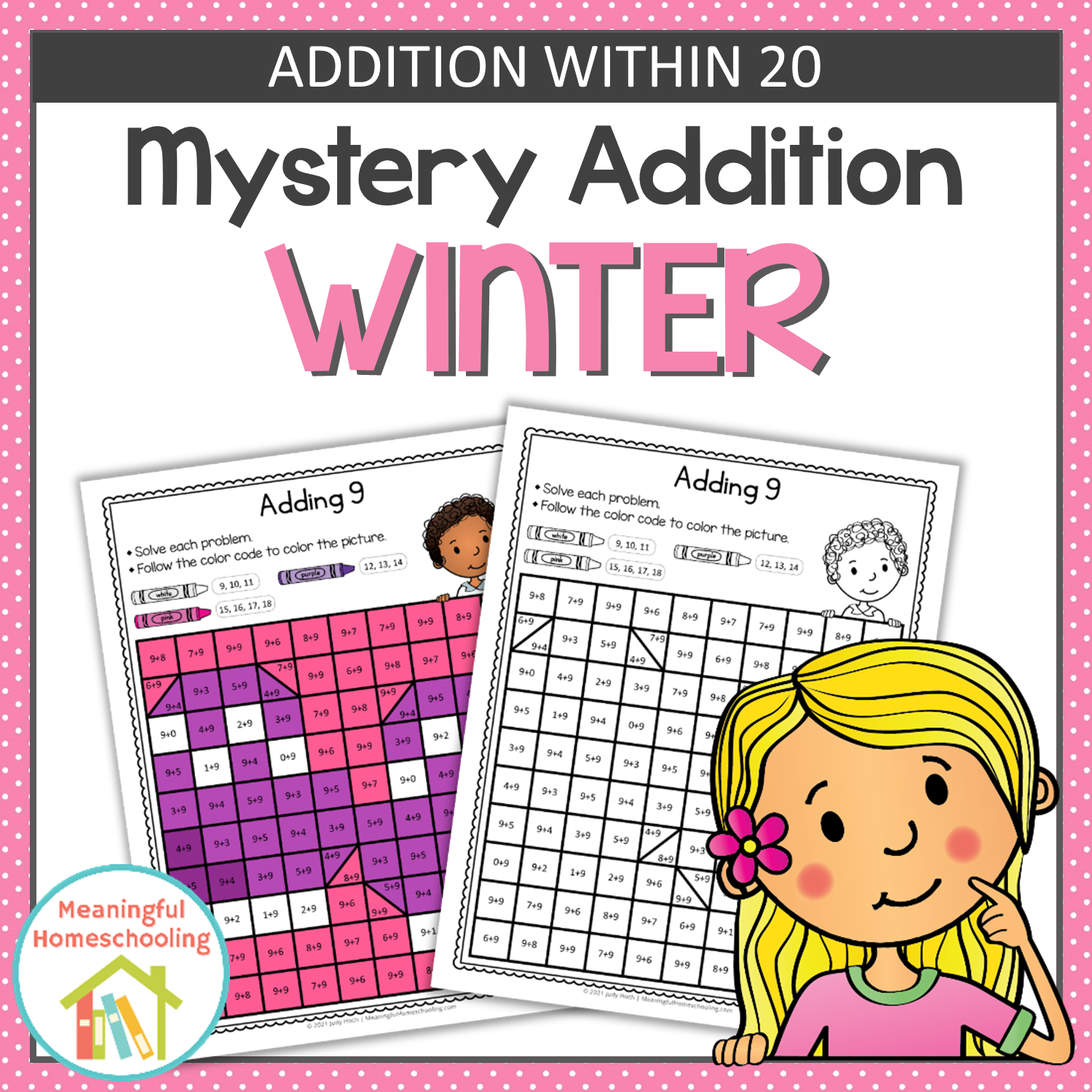 Addition Mystery Pictures BUNDLE
On Sale
$9.60
Preview
BUY THE BUNDLE AND SAVE 20%!
Mystery picture addition worksheets make fact practice fun! Help your students master 
addition within 20
 with these NO PREP hidden picture addition worksheets.
Season-themed bundle includes 4 sets of mystery pictures:
Spring addition within 20
Summer addition within 20
Fall addition within 20
Winter addition within 20
Each set (spring, summer, fall, and winter) includes 9 mystery picture worksheets
, with one page focused on each number from 1-9. Use the worksheets for reinforcement/review or to target specific facts that students may be struggling with.
These no-prep activities are perfect for:
homeschool math
math centers
homework
morning warm-up work
early finishers
independent seatwork
What's included in the bundle:
36 mystery picture worksheets (color)
36 mystery picture worksheets (B&W)
36 full-color answer keys

MORE MATH RESOURCES