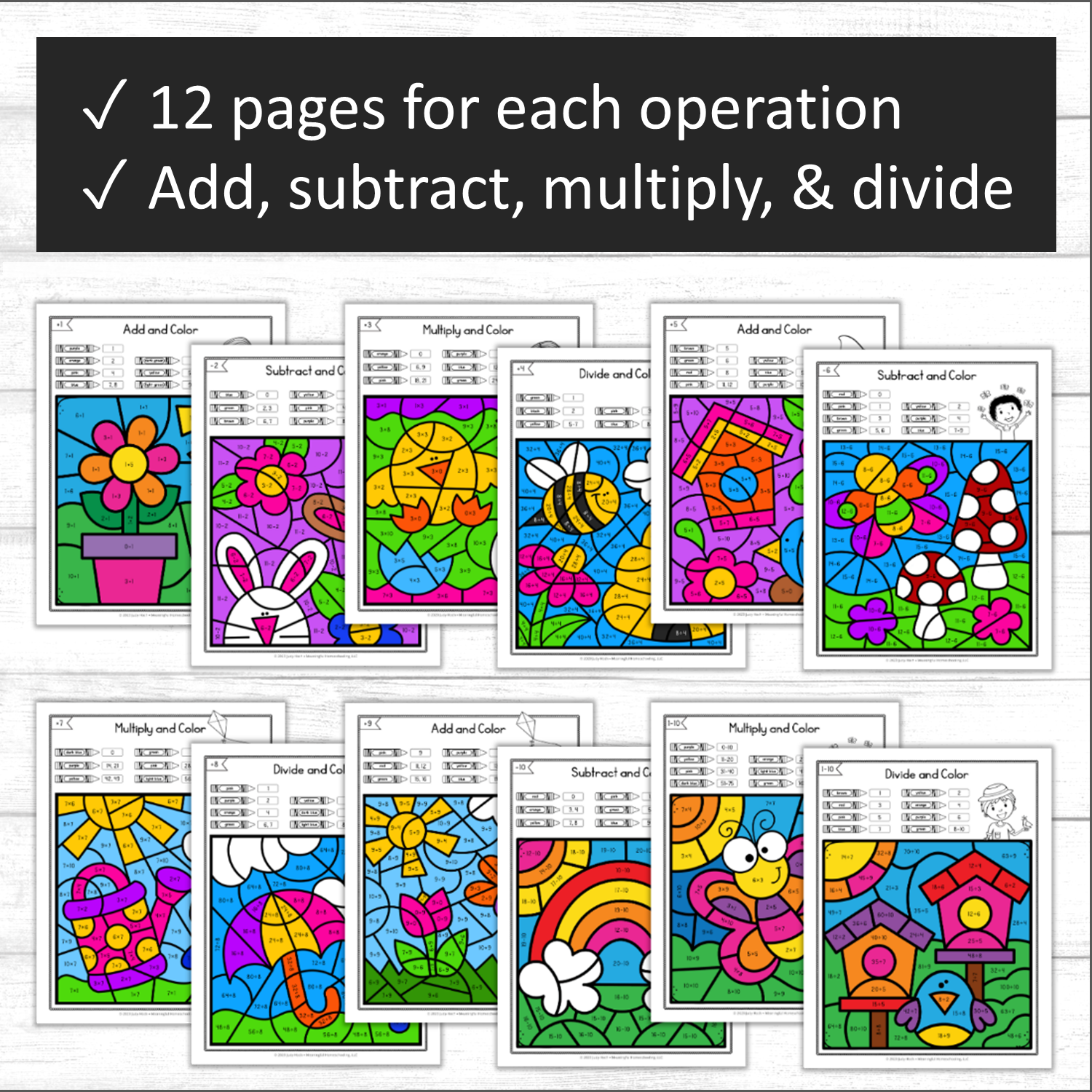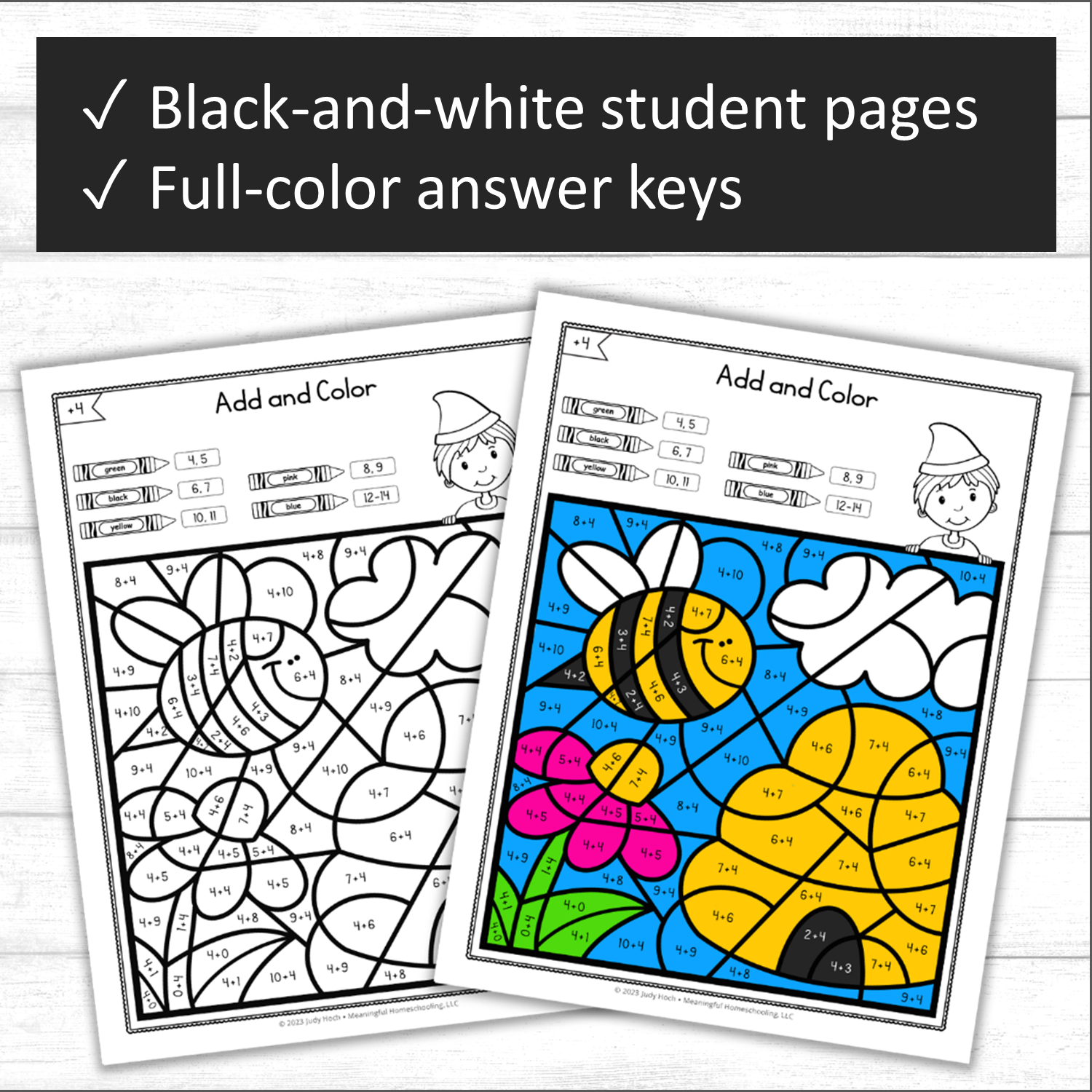 Spring Color by Code Math Worksheets BUNDLE
On Sale
$14.00
Preview
Color by code math worksheets make fact practice fun! Help your students master 
basic math facts
 with these NO PREP color by code spring worksheets.
Spring-themed bundle includes 4 sets of color by code pages:
Addition within 20
Subtraction within 20
Multiplication within 100
Division within 100
Each set (addition, subtraction, multiplication, and division) includes 12 color by code pages
, with 1 page focused on each number from 1-10. There are also 2 pages of mixed fact practice in each set. Use the worksheets for reinforcement/review or to target specific facts that students may be struggling with.
What's included in the bundle:
48 color by code worksheets
48 full-color answer keys
4 quick reference answer keys
BUY THE BUNDLE AND SAVE 20%!